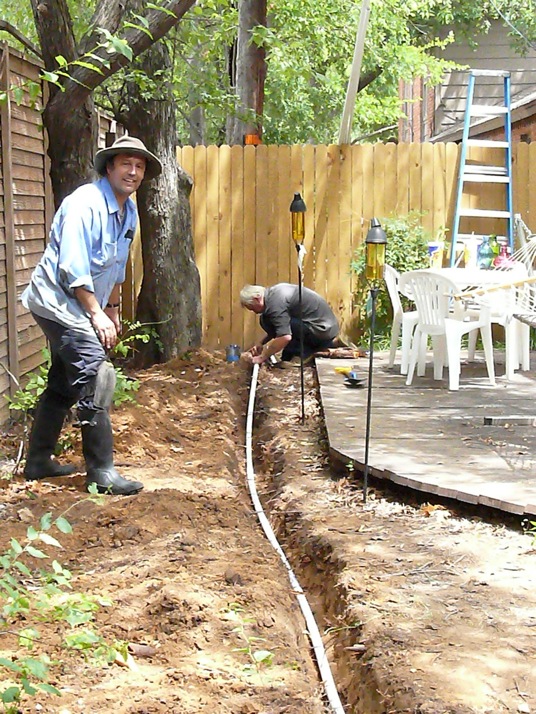 Many of the long term turf issues in the community are related to irrigation failures and/or shade of maturing trees.

An analysis of the irrigation system showed that there were severely damaged or sub-optimal areas and that they affected 40% of the homes in the community.

Renovations and repairs included the repairs of underground line breaks at 1617 and 1620 that have rendered the area from 1600 - 1622 non functional for 6 or more months; broken underground wires and valves that causing the Wilshire cul-de-sac and part of Wilshire Lane (1916-1922) to be down for 6 months; re-engineering of an abandoned valve at 2005 Wilshire that has caused 1913-1917 to be down for 2 years; line obstructions that have caused the bed sprinklers at 1910 to be down for a year or more; a broken valve at 1911 that caused failure of service to 1905, 1907, 1909, 1911, 1911 - down since 2008; and low line pressure causing a watering shortage to 2011-2021.

In addition to basic repairs and replacements, a new zone had to be created for 122, 1916-1922. The underground line problems were too extensive to be repaired. To resolve chronic line pressure problems on Wilshire drive from over loaded zones, 3 new plumbing/zones were created.